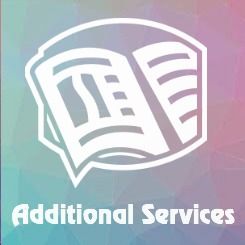 interGen also has a number of staff with extensive experience in print media of all kinds. In addition to website design and development, we offer a wide array of marketing services:
Strategic Marketing Planning
Social Media Marketing
Automated Content Marketing Programs
Graphic design for all printed pieces such as logo design, brochures, postcards, direct mail pieces, print ads, sales forms, point of purchase signage, tradeshow graphics, and annual reports.
Media Planning, Selection and Placement
Assistance in gathering printing, and photography quotes
Writing press releases
Research promotional items, media for press releases, and Radio/TV Stations
---
Give us a call at (888) WEB-GET1 or (888) 932-4381 or send us an email and together we can sort out if our services are right for you. Our passion can move your business forward.