interGen LOVES Joomla!
Joomla is our primary website development platform. It is an award-winning content management system (CMS), which enables you to build websites and powerful online applications. Many aspects, including its ease-of-use and extensibility, have made Joomla the most popular community-based website development platform on the planet. Best of all, Joomla is an open source solution that is freely available to everyone.
What's a content management system (CMS)?
A content management system is software that keeps track of every piece of content on your website, much like your local public library keeps track of books and stores them. Content can be simple text, photos, music, video, documents, or just about anything.
Joomla is Free!
This more a statement of liberty than price. Joomla uses the General Public License (GPL) which means it has the four freedoms of free software built in.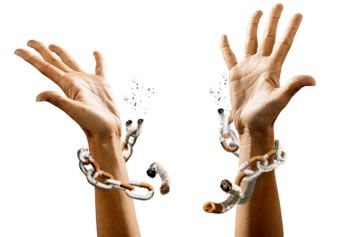 The freedom to run the program as you wish, for any purpose (freedom 0).
The freedom to study how the program works, and change it so it does your computing as you wish (freedom 1). Access to the source code is a precondition for this.
The freedom to redistribute copies so you can help others (freedom 2).
The freedom to distribute copies of your modified versions to others (freedom 3). By doing this you can give the whole community a chance to benefit from your changes. Access to the source code is a precondition for this.
In addition to the liberty part of freedom, there is also no financial requirement for using Joomla. You can download it and use it forever without paying a single cent. Not only is it completely legal under the GPL, but it is by design. InterGen does use quite a few extensions for Joomla that have a recurring licensing fee that we pay to have access to the software and its updates and support. You can sell software under the GPL for a price, but you can also freely and legally give it away. That is why we say it is more about freedom than price. We like to pay our vendors for their hard work and to maintain access to their support and easy software updates.
Joomla is Open Source!
Open source is really just the practical outcome of the four freedoms above. The freedom part is philosophical whereas the open source part is practical. By design, Joomla makes every single line of code available to its users/developers. If you don't like something and you have the know-how, you can make it better. Because so many people are grateful for this arrangement they volunteer to their improvements back to the community and the software. In this way the commons (software) gets better and better over time.
The other benefit of Open Source is that it is easy for developers to extend Joomla. There are thousands of options in the official extensions directory and thousands more available online from developers all over the world. If you have seen a cool feature on a website and want it on yours, chances are someone has already written the extension to deliver it within a Joomla website. This provides great value and support over trying figure out a custom solution on your own.
There is no major corporate sponsor behind Joomla. There is a legal entity that manages financial, governance, trademark, and other legal matters for Joomla. They are so invested in the idea of Open Source that they named that entity Open Source Matters.
Joomla is the largest volunteer run website development platform on the planet. Thousands of volunteers from all over the world donate their time, energy, and creativity to improving and growing the community and the platform.
InterGen believes strongly in contributing and our team members have contributed to and participated in Joomla events all over the world including:

Joomla World Conference in Rome
Joomla World Conference in Boston
Joomla Day Chicago
Joomla Developers Conference, Chicago
Joomla Day Florida
What does all this mean for our clients?
You get a world class development platform backing up your site. It is created with a sense of passion and community that brings the latest technology, freedom, and security to your website. With interGen, you will find a team well-versed in this plateform that is eager to deploy the best of what it has to offer.
If you are interested in learning more about what Joomla can do for your company or organization, let us know! We would love an opportunity to share the possibilities with you. And don't worry, we don't like pushy sales people either.
Give us a call (888) WEB-GET1 or (888) 932-4381 or send us an email and together we can sort out if our services are right for you.
---
interGen Web Solutions is not affiliated with or endorsed by the Joomla! Project or Open Source Matters. The Joomla! logo is used under a limited license granted by Open Source Matters the trademark holder in the United States and other countries.