:

Business Development Lead
Connie is happiest when she is meeting new people and helping them grow their business. With several decades of experience in B2B advertising, marketing, sales and consulting, she is adept at understanding your challenges and creating tools to help promote and grow your business.

When she is not at a networking event, or at a meeting for one of the many organizations she belongs to, Connie enjoys spending time with her family, traveling, and reading non-fiction.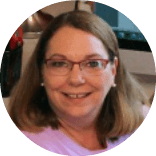 This email address is being protected from spambots. You need JavaScript enabled to view it.
Bio