:

Social Media Manager
Jacob is the newest member to the interGen team. He is responsible for creating content for our social media clients and the marketing of interGen.

He is currently going to school at Fox Valley Technical College (FVTC) and also has a part time job at Menards. Family and friends come first, rap enthusiast, NFL watcher, soccer player, and always enjoys a great video game.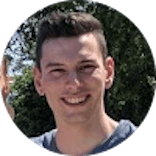 This email address is being protected from spambots. You need JavaScript enabled to view it.
Bio