Oshkosh--interGen Web and Marketing Solutions, a web development and marketing firm founded in Oshkosh eleven years ago, recently acquired My Artisan Web, a Vermont-based web hosting company.

With the Artisan acquisition, interGen has expanded its footprint solidly into the New England states, extending their reach across the northern half of the United States and doubling their base of clients.
Artisan founder, Dawn Russell will be working as a senior advisor with interGen for the first six months following the acquisition.
---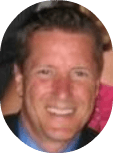 Brett W. Kehoe has also joined interGen in Business Development. Brett will be responsible for working with prospective customers and clients to deliver effective and innovative marketing solutions through web and print. Brett previously worked as a sales professional at DealerSocket, JJ Keller and Associates, and Teuteberg Inc.
Founded in 2006, interGen built their business with integrity as the founding principal and strives to reflect integrity in all they do. In addition to developing websites in Joomla and Wordpress, interGen provides a superior web hosting subscription service to ensure customers have the ongoing support and training they need. In 2016, the company began offering a wide variety of print and social media marketing services.
For more information about how to take advantage of interGen's web and marketing services,
This email address is being protected from spambots. You need JavaScript enabled to view it.